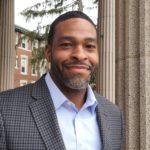 JUA ROBINSON
Co-Founder/Executive Director
Jua Robinson (B.S., M.A., M.Div.)  has led the Boston Collaborative since its inception in 2018. Under his leadership the organization has developed partnerships with groups such as the Cory Johnson Program, the City of Boston's Mayor's Office, The Boston Foundation, Made to Flourish, Daintree Advisors, the Boston Public Schools, clergy, and many others throughout Boston. He serves as the chaplain for the New England Patriots, in addition he serves on the Patriots player wellness and social justice teams. A former lead pastor, Jua co-founded Heart Change Fellowship, a multi-ethnic church of 23 countries in Jamaica Plain, MA. He serves on multiple boards including Boston Flourish, Vision New England, and Massachusetts Society to Aid Discharged Prisoners.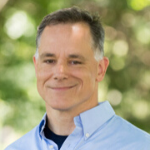 DANO JUKANOVICH
Co-Founder/Board Member
Over a diverse career, Dano Jukanovich (B.S., M.A., M.B.A) has held responsibility for business development and finance for start-ups and established companies including AT&T Wireless and Philips Healthcare. He served five years as CEO of Seattle-based Real Estate Development and Construction Firm. In 2008, Dano co-founded East Africa-based Strategy Consulting and Private Equity Firm, Karisimbi Partners. After having lived in East Africa for a four years, Dano continues today as Executive Chairman for the firm. He also co-founded the Boston Collaborative and fulfills an Executive Pastor role at Christ the Redeemer Anglican Church in Danvers, MA. His background includes five years of service as an Airborne Ranger and Senior Intelligence Officer for the United States Army.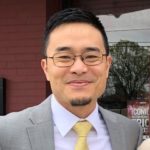 BARRY KANG
Director, Pastors Praying Together
Barry Kang (B.A., M.Div., D.Min) is the directional leader for Greater Things for Greater Boston, a diverse network of missional leaders stubbornly committed to accelerating Christ's work in Greater Boston. He is the lead (and founding) pastor of Symphony Church, a pan-Asian church focused on making disciples of Jesus among the young people of Boston, equipping them to seek and work for the flourishing of Boston. Barry has a passion for bringing pastors together to pray and partner together for the kingdom of God to come. Before his call into ministry, Barry was a bond trader at a boutique investment management company in Los Angeles.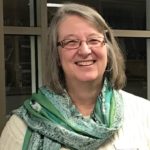 DANA BAKER
Director, Boston Trauma Healing Collaborative
Dana Baker (B. A., B. Arch., M. Div.) Dana formally joined the Boston Collaborative in November of 2020 in order to launch the Boston Trauma Healing Collaborative.  She also serves on the Greater Things for Greater Boston directional team and on the Board of Directors of Evangelicals4Justice. Dana has over 30 years of experience in urban and multicultural ministry in Greater Boston. She served on the staff of Grace Chapel for 18 ½ years until March of 2019, when she left to begin consulting with the Cory Johnson Program for Post-Traumatic Healing. Prior to joining the staff at Grace Chapel, Dana practiced architecture for 20 years before feeling called to vocational ministry.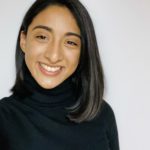 JAZMIN MONTERROSO
Executive Assistant
Jazmin Monterroso (B.S.) grew up in Waltham, MA. and serves as the Youth Director at Restoration City Church since 2017. Her job is to mentor and disciple youth between the ages of 13-18. Previously, she worked as a practice manager at an Orthodontic office, and is now the Executive Assistant for Boston Collaborative and Boston Project Ministries. She graduated from MCPHS University and earned a bachelor's degree in pharmaceutical sciences. She is currently getting a master's degree in nonprofit management with a project management concentration at Northeastern University.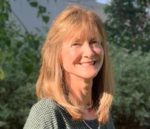 DEB ZEHNER
BOARD MEMBER
DIRECTOR OF APPLIED RESEARCH, CONNECTED COMMONS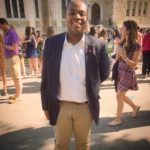 JONATHAN PIERRE
BOARD CHAIR
FINANCIAL REPRESENTATIVE, THE BULFINCH GROUP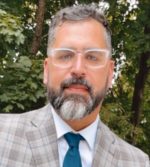 REV. DAVIE HERNANDEZ
BOARD MEMBER
SENIOR PASTOR, RESTORATION CITY CHURCH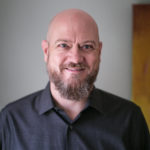 DR. CHRIS ROBERTS
BOARD MEMBER
CHIEF EXECUTIVE OFFICER, CIVETTA THERAPEUTICS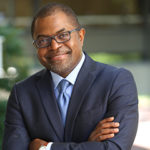 DR. IRVIN LEON SCOTT
BOARD MEMBER
SENIOR LECTURER, HARVARD GRADUATE SCHOOL OF EDUCATION