THE BOSTON COLLABORATIVE MISSION
TO CONNECT CHRISTIANS AND OTHER PEOPLE OF GOODWILL, HELPING THEM UNDERSTAND WHAT'S ALREADY HAPPENING IN BOSTON AND ENGAGING THEM IN WAYS THAT LEVERAGE THEIR TIME, TALENT AND TREASURE TO IMPACT UNACCEPTABLE REALITIES IN OUR CITY.
Developing new networks and connecting existing networks.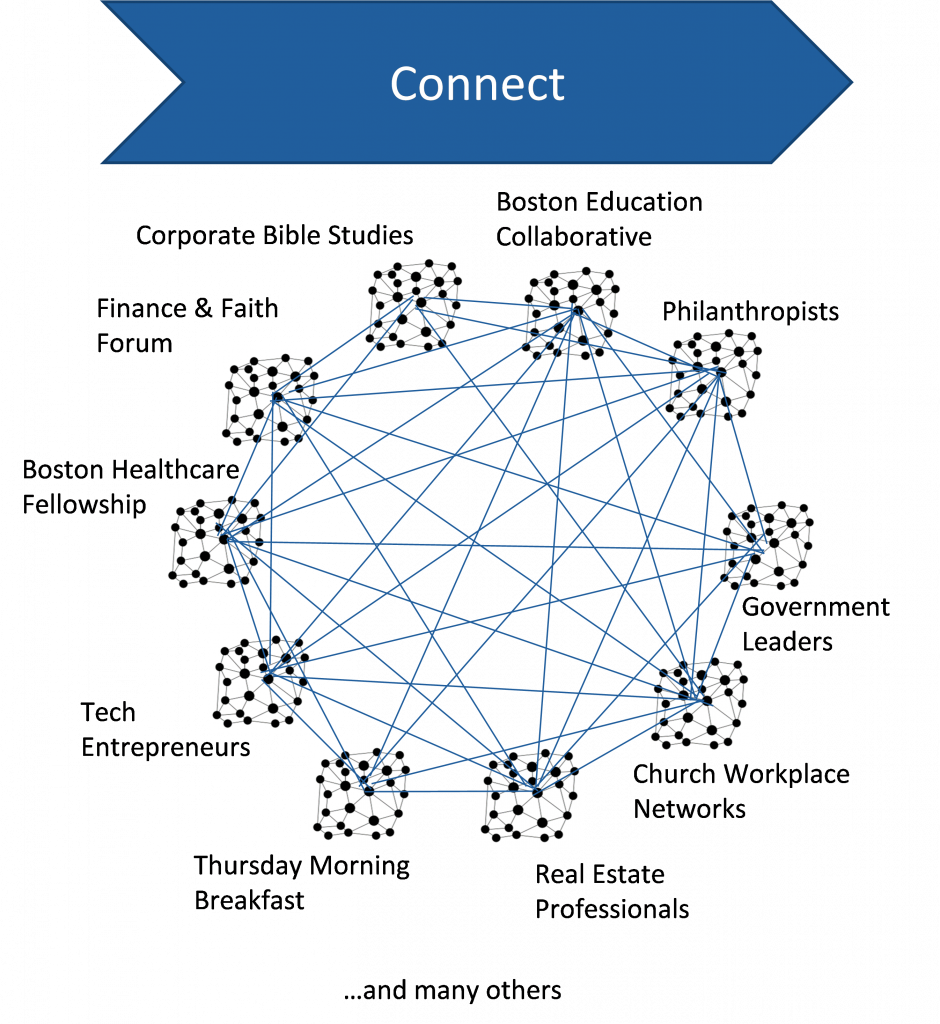 Sharing knowledge about opportunities for impact.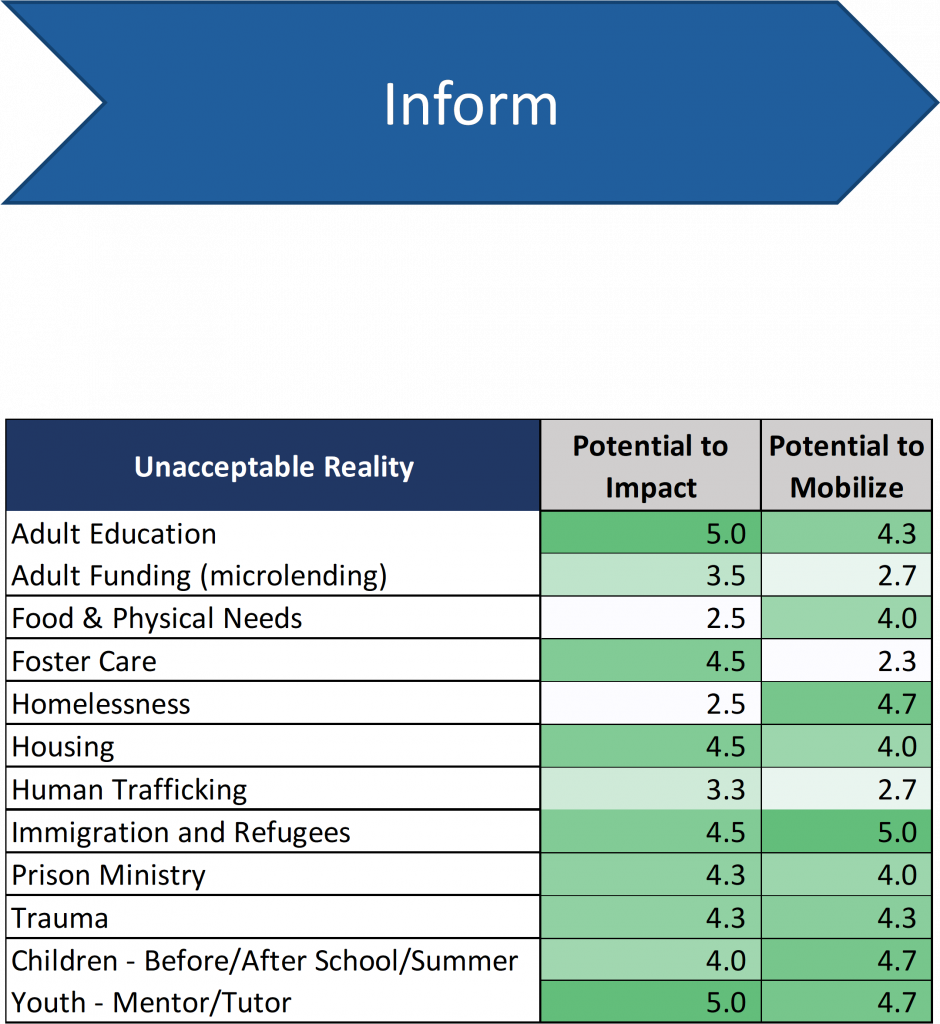 Facilitating individuals and networks engaging with their best-fit opportunities.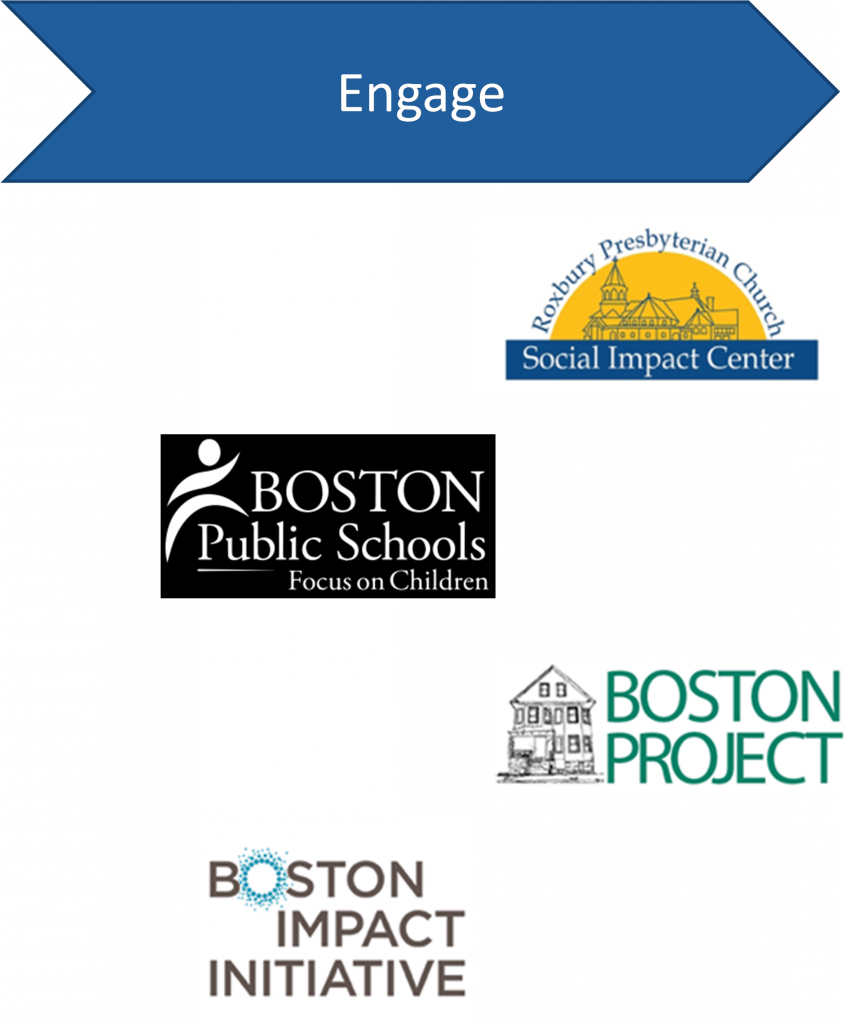 WE TURN FAITH INTO ACTION THROUGH COLLABORATION
Various high-impact projects or organizations that are addressing racial justice in Boston.
Boston Education Collaborative
Working with churches, schools, and nonprofits to empower underserved urban students with the education they need for transformation – in their lives and in their communities.
Create community, learn from each other about topics important to women, and connect with experts on ways to address societal issues facing the City.
The Filmmaker Collaborative is a dynamic learning community, exploring and sharing the story of God's work in Greater Boston.
A FEW OF OUR OTHER PARTNERS
SEND Boston
Thursday Morning Men's Breakfast